Download Tone Report Weekly for iPhone, iPad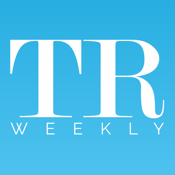 Category: Music
Updated: Nov 18, 2017
Version: 2.0
Size: 20.3 MB
Developer: Tone Report Weekly
Rated 12+
Compatibility: iPhone X, iPhone 8Plus, iPhone 8, iPad 74, iPad 73, iPad 72, iPad 71, iPad 612, iPad 611, iPhone 7Plus, iPhone 7, iPhone SE, iPad Pro97 Cellular, iPad Pro97, iPad Pro Cellular, iPad Pro, iPad Mini 4 Cellular, iPad Mini 4, iPhone 6sPlus, iPhone 6s, iPod TouchSixthGen, iPad Mini 3 Cellular, iPad Mini 3, iPad Air 2 Cellular, iPad Air 2, iPhone 6Plus, iPhone 6, iPad Mini Retina Cellular, iPad Mini Retina, iPad Air Cellular, iPad Air, iPhone 5s, iPhone 5c, iPad Mini 4G, iPad Mini, iPad FourthGen 4G, iPad FourthGen, iPod TouchFifthGen, iPhone 5, iPad ThirdGen 4G, iPad ThirdGen, iPhone 4S, iPad 2 3G, iPad 2 Wifi, iPhone 4
Show all
Description
Tone Report Weekly is a publication for guitar players obsessed with great tone. Be sure to download each week for the newest gear reviews, interviews with both musicians and builders, DIY articles and the best tone tips around.  Tone Report Weekly – for guitarists everywhere!

Free Issues & Subscription: 
∙ Subscriptions and single issues of Tone Report Weekly are available for free. 
∙ Subscriptions may be managed by the user by going to the user's Account Settings.
∙ Issues are delivered weekly.
Show more
What's New in Version 2.0
-Fresh new design.
Screenshots for iPhone, iPad