Download SPS Black and White for iPhone, iPad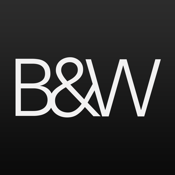 Category: News
Updated: Mar 9, 2018
Version: 1.1
Size: 1.8 MB
Developer: Alex Forey
Rated 4+
Compatibility: iPhone X, iPhone 8Plus, iPhone 8, iPad 74, iPad 73, iPad 72, iPad 71, iPad 612, iPad 611, iPhone 7Plus, iPhone 7, iPhone SE, iPad Pro97 Cellular, iPad Pro97, iPad Pro Cellular, iPad Pro, iPad Mini 4 Cellular, iPad Mini 4, iPhone 6sPlus, iPhone 6s, iPod TouchSixthGen, iPad Mini 3 Cellular, iPad Mini 3, iPad Air 2 Cellular, iPad Air 2, iPhone 6Plus, iPhone 6, iPad Mini Retina Cellular, iPad Mini Retina, iPad Air Cellular, iPad Air, iPhone 5s, iPhone 5c, iPad Mini 4G, iPad Mini, iPad FourthGen 4G, iPad FourthGen, iPod TouchFifthGen, iPhone 5, iPad ThirdGen 4G, iPad ThirdGen, iPhone 4S, iPad 2 3G, iPad 2 Wifi, iPod TouchFourthGen, iPhone 4, iPhone 3GS
Show all
Description
Black and White is St. Paul's School's premiere magazine about School Life, Current Affairs, History & Politics, Culture and Sport. 

Released for the first time as an iPad app for the year of 2014-2015, issues are published monthly.
Show more
What's New in Version 1.1
New in this version: support for iOS 6 devices!
Screenshots for iPhone, iPad