Download comiXology - Comics & Manga for iPhone, iPad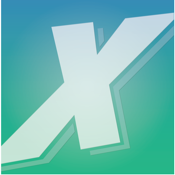 Category: Entertainment
Updated: Mar 18, 2018
Version: 3.10.9
Size: 52.6 MB
Developer: comiXology
Rated 17+
Compatibility: iPhone X, iPhone 8Plus, iPhone 8, iPad 74, iPad 73, iPad 72, iPad 71, iPad 612, iPad 611, iPhone 7Plus, iPhone 7, iPhone SE, iPad Pro97 Cellular, iPad Pro97, iPad Pro Cellular, iPad Pro, iPad Mini 4 Cellular, iPad Mini 4, iPhone 6sPlus, iPhone 6s, iPod TouchSixthGen, iPad Mini 3 Cellular, iPad Mini 3, iPad Air 2 Cellular, iPad Air 2, iPhone 6Plus, iPhone 6, iPad Mini Retina Cellular, iPad Mini Retina, iPad Air Cellular, iPad Air, iPhone 5s, iPhone 5c, iPad Mini 4G, iPad Mini, iPad FourthGen 4G, iPad FourthGen, iPod TouchFifthGen, iPhone 5, iPad ThirdGen 4G, iPad ThirdGen, iPhone 4S, iPad 2 3G, iPad 2 Wifi, iPhone 4
Show all
Description
Are you ready to explore over 100,000 digital comics, graphic novels and manga from Marvel, DC, Image, and more? By downloading the comiXology app you will get instant access to your purchased titles from comiXology on all your devices. 

Whether this is your first experience with comics or you've been a fan for years, get ready, because comiXology is going to change the way you explore the world of super heroes, sci-fi, crime noir, horror, and more!

Here's just a small peek at what makes us your digital comics hub:

ComiXology Unlimited (CU) is a new subscription service that allows fans to read thousands of comics, graphic novels and manga, like Civil War, Guardians of the Galaxy: Cosmic Avengers, Ms. Marvel: No Normal, The Walking Dead, Attack on Titan, Hellboy, Adventure Time, Peanuts, Buffy the Vampire Slayer, Lumberjanes, Saga, Transformers. These are just a few of the great titles from Marvel, Image Comics, Dark Horse Comics, IDW Publishing, BOOM! Studios, Dynamite Entertainment, Kodansha Comics, Oni Press, Valiant Entertainment, Archie Comics, Fantagraphics Books, Humanoids, and so many more than we can name in this limited space. 


ComiXology Unlimited comes with a 7-day free preview and is currently only available to US-based customers.

- You can read all of your purchased comiXology books on all your devices. Every. Single. One. 
- Going off the grid? ComiXology has offline reading so your books will always be with you.
- Guided View! Experience comics in a whole new way with our cinematic and immersive reading options on any device.
- Log in with Amazon and read many of your Kindle comic, graphic novel & manga purchases inside of comiXology!
- Create a Wish List of all those books you dream of owning one day. 

Library
ComiXology's 100,000+ strong comics, graphic novels & manga library includes:

-	Marvel Comics: The Avengers, Ms. Marvel, Iron Man, Deadpool, Daredevil, Jessica Jones, Captain America, Spider-Man, Black Widow, The Hulk, The Fantastic Four, Thor, Wolverine, and more…
-	DC Comics: Batman, Harley Quinn, Justice League, Wonder Woman, Superman, Suicide Squad, The Flash, Arrow, Green Lantern, Batgirl, The Dark Knight, Watchmen, Fables, V for Vendetta, Sandman, iZombie and more…
-	Image Comics: The Walking Dead, Saga, Bitch Planet, Black Science, Spawn, and more…
-	Dark Horse: Hellboy, Buffy the Vampire Slayer, Alien, Fear Agent, The Strain, Avatar: The Last Airbender, B.P.R.D and more…
-	IDW: Teenage Mutant Ninja Turtles , Transformers, Star Trek, Judge Dredd, G.I. Joe, Angel, Ghostbusters, My Little Pony, and more…
-	Manga: Attack on Titan, Naruto, Fairy Tail, All You Need is Kill, One Piece, Dragon Ball, One-Punch Man, and more…
-	Also find Dynamite's James Bond, Boom! Studios' Mighty Morphin Power Rangers, Valiant's Faith, and thousands of great indie titles coming out of comiXology Submit including: Wolves, Leaving Megalopolis, Doc Unknown, Action Bible, Silver, and (you guessed it) many more!

FIND US
-------------------------------
Web: comixology.com
Twitter: @comixology 
Facebook: facebook.com/comixology
Tumblr: http://comixology.tumblr.com
Show more
What's New in Version 3.10.9
New for 3.10.9:

• More improvements for iPhone X users
• Fixed some bugs and made performance improvements as well

Don't forget to check out our full resolution on the 12.9" iPad Pro! Jump in and enjoy the improved reading experience.
And remember, you can always contact support@comixology.com if you need help!
Screenshots for iPhone, iPad