Download CIMA Official Revision - P1 Performance Operations for iPhone, iPad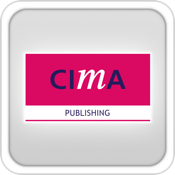 Category: Finance
Updated: Jan 21, 2017
Version: 1.0.1
Size: 1.9 MB
Developer: Elsevier Inc.
Rated 4+
Compatibility: iPhone 7Plus, iPhone 7, iPhone SE, iPad Pro97 Cellular, iPad Pro97, iPad Pro Cellular, iPad Pro, iPad Mini 4 Cellular, iPad Mini 4, iPhone 6sPlus, iPhone 6s, iPod TouchSixthGen, iPad Mini 3 Cellular, iPad Mini 3, iPad Air 2 Cellular, iPad Air 2, iPhone 6Plus, iPhone 6, iPad Mini Retina Cellular, iPad Mini Retina, iPad Air Cellular, iPad Air, iPhone 5s, iPhone 5c, iPad Mini 4G, iPad Mini, iPad FourthGen 4G, iPad FourthGen, iPod TouchFifthGen, iPhone 5, iPad ThirdGen 4G, iPad ThirdGen, iPhone 4S, iPad 2 3G, iPad 2 Wifi, iPod TouchFourthGen, iPod TouchThirdGen, iPhone 4, iPad 3G, iPad Wifi, iPhone 3GS, iPhone 3G, iPod TouchSecondGen, iPod TouchFirstGen, iPhone FirstGen
Show all
Description
CIMA Official Revision P1 provides exam-focused, concise revision notes that help you remember key topics and theory. 

Covering the entire syllabus for P1 Performance Operations, this is the perfect reference in the lead up to your CIMA exams. It is fully searchable, so you can find key topics easily and the clever bookmark functionality lets you save problem areas, so you can tackle them quickly whenever you feel the urge. 

You'll have CIMA-approved revision notes wherever you go, giving you much more opportunity to revise and allowing you to fit in some unplanned revision sessions whenever the opportunity arises. 

Perfect for CIMA students that are on the go with little time, they can be used on the daily commute, during your lunch break or even in a boring meeting! 

CIMA Official Revision P1 Performance Operations contains over 100 individual topics. Ordered in line with the syllabus it covers the following subjects:

1. Basic Aspects of Management Accounting
2. Cost Accounting Systems 
3. The Theory and Practice of Standard Costing 
4. Standard Costing and Performance Evaluation
5. Developments in Management Accounting
6. Forecasting and Budgeting Technique
7. Dealing with Risk and Uncertainty 
8. Project Appraisal
9. Managing Working Capital – Cash Flow 
10. Managing Working Capital – Receivables, Payables and Inventory


CIMA Official Revision is provided to you by CIMA Publishing, publishers of CIMA Official Learning Systems, Exam Practice Kits and Revision Cards.
Show more
What's New in Version 1.0.1
- Bug fixes
- Adverts removed
Screenshots for iPhone, iPad