Download Weight Watchers for iPhone, iPad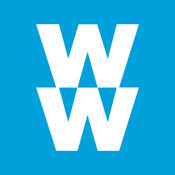 Category: Lifestyle
Updated: Feb 2, 2018
Version: 6.2.0
Size: 176.7 MB
Developer: Weight Watchers International, Inc.
Rated 12+
Compatibility: iPhone X, iPhone 8Plus, iPhone 8, iPad 74, iPad 73, iPad 72, iPad 71, iPad 612, iPad 611, iPhone 7Plus, iPhone 7, iPhone SE, iPad Pro97 Cellular, iPad Pro97, iPad Pro Cellular, iPad Pro, iPad Mini 4 Cellular, iPad Mini 4, iPhone 6sPlus, iPhone 6s, iPod TouchSixthGen, iPad Mini 3 Cellular, iPad Mini 3, iPad Air 2 Cellular, iPad Air 2, iPhone 6Plus, iPhone 6, iPad Mini Retina Cellular, iPad Mini Retina, iPad Air Cellular, iPad Air, iPhone 5s, iPhone 5c, iPad Mini 4G, iPad Mini, iPad FourthGen 4G, iPad FourthGen, iPod TouchFifthGen, iPhone 5, iPad ThirdGen 4G, iPad ThirdGen, iPhone 4S, iPad 2 3G, iPad 2 Wifi
Show all
Description
With our easy-to-use Weight Watchers app, you'll always have access to the amazing features we offer including thousands of delicious recipes, tools to help monitor and meet your weight-loss goals, and the support you need each step of the way.

With your Weight Watchers subscription, you can: 

• Post pics or videos sharing your victories, and get your daily dose of inspiration and positivity on our exclusive social community, Connect
• Discover recipes, browse restaurants, and see how many days you were in the Healthy Eating Zone on our updated My Day screen
• Easily track your weight and earn badges for your progress
• Swipe right to quickly track multiple items from Search, Frequents, and My Foods
• Sync with Apple Health to convert your daily steps into FitPoints, our measurement for activity

Download the app today so you can start focusing on what truly matters—enjoying satisfying, delicious food and living the life you love!
Show more
What's New in Version 6.2.0
We've added support for iPhone X and made other updates and bug fixes for the best experience possible!
Screenshots for iPhone, iPad