Download My Sprint Mobile for iPhone, iPad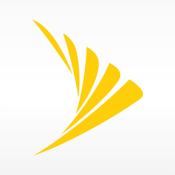 Category: Utilities
Updated: Jan 20, 2018
Version: 6.4.6
Size: 43.6 MB
Developer: Sprint
Rated 4+
Compatibility: iPhone X, iPhone 8Plus, iPhone 8, iPad 74, iPad 73, iPad 72, iPad 71, iPad 612, iPad 611, iPhone 7Plus, iPhone 7, iPhone SE, iPad Pro97 Cellular, iPad Pro97, iPad Pro Cellular, iPad Pro, iPad Mini 4 Cellular, iPad Mini 4, iPhone 6sPlus, iPhone 6s, iPod TouchSixthGen, iPad Mini 3 Cellular, iPad Mini 3, iPad Air 2 Cellular, iPad Air 2, iPhone 6Plus, iPhone 6, iPad Mini Retina Cellular, iPad Mini Retina, iPad Air Cellular, iPad Air, iPhone 5s, iPhone 5c, iPad Mini 4G, iPad Mini, iPad FourthGen 4G, iPad FourthGen, iPod TouchFifthGen, iPhone 5, iPad ThirdGen 4G, iPad ThirdGen, iPhone 4S, iPad 2 3G, iPad 2 Wifi
Show all
Description
On the move, or on the couch, My Sprint encourages users to live their lives without worrying about their Sprint account. Check for upgrade eligibility, view and pay your bill or find the tech support you need. Improving your experience is important to us. Feel free to let us know the ups and downs of your journey by contacting us at MySprintFeedbackfromiTunesStore@sprint.com.
Show more
What's New in Version 6.4.6
We have a bad case of the simples and want to make things super easy for you. Want express pay and FaceID support? It's yours. Want to travel back in time? Ugh, sorry, we're still working on that one.
Screenshots for iPhone, iPad