Download iClicker Reef for iPhone, iPad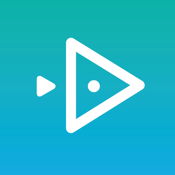 Category: Productivity
Updated: Jan 20, 2018
Version: 4.2.1
Size: 42.5 MB
Developer: HPHLP
Rated 4+
Compatibility: iPhone X, iPhone 8Plus, iPhone 8, iPad 74, iPad 73, iPad 72, iPad 71, iPad 612, iPad 611, iPhone 7Plus, iPhone 7, iPhone SE, iPad Pro97 Cellular, iPad Pro97, iPad Pro Cellular, iPad Pro, iPad Mini 4 Cellular, iPad Mini 4, iPhone 6sPlus, iPhone 6s, iPod TouchSixthGen, iPad Mini 3 Cellular, iPad Mini 3, iPad Air 2 Cellular, iPad Air 2, iPhone 6Plus, iPhone 6, iPad Mini Retina Cellular, iPad Mini Retina, iPad Air Cellular, iPad Air, iPhone 5s, iPhone 5c, iPad Mini 4G, iPad Mini, iPad FourthGen 4G, iPad FourthGen, iPod TouchFifthGen, iPhone 5, iPad ThirdGen 4G, iPad ThirdGen, iPhone 4S, iPad 2 3G, iPad 2 Wifi, iPhone 4
Show all
Description
iClicker Reef allows you to answer questions using your iPhone, iPad, or iPod Touch. Tap to provide your answer and receive instant feedback. Compare your vote to the rest of the class. After class, access the saved poll questions to study for a quiz or exam. All data is stored on the cloud so you can access it anywhere from any device.

KEY FEATURES: 
• Free trial subscription with account creation 
• View your instructor's questions as high resolution screenshots
• Compare your response to the class results
• Session history is stored in the cloud so you can access it anywhere
• Multiple Choice, Short Answer, Numeric, and Target question types
• Receive correct/incorrect feedback when your instructor grades the question
• Review the questions and answers to study after class
• Works alongside all iClicker remotes
Show more
What's New in Version 4.2.1
* NEW: We've added support for instructors sending custom "best answers" for you to use while reviewing questions
* NEW: Clicking push notifications takes you directly into the course where attendance will occur
* NEW: Improved support for the iPhone X and iOS 11

We've also included bug fixes and usability improvements for a better experience. For more information on our new features, check out the notes from version 4.2.0. Thanks for using iClicker Reef!
Screenshots for iPhone, iPad