Download Flora - Focus, Study, Forest 2 for iPhone, iPad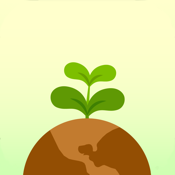 Category: Productivity
Updated: Jan 20, 2018
Version: 2.1.6
Size: 94.5 MB
Developer: AppFinca Inc.
Rated 4+
Compatibility: iPhone X, iPhone 8Plus, iPhone 8, iPad 74, iPad 73, iPad 72, iPad 71, iPad 612, iPad 611, iPhone 7Plus, iPhone 7, iPhone SE, iPad Pro97 Cellular, iPad Pro97, iPad Pro Cellular, iPad Pro, iPad Mini 4 Cellular, iPad Mini 4, iPhone 6sPlus, iPhone 6s, iPod TouchSixthGen, iPad Mini 3 Cellular, iPad Mini 3, iPad Air 2 Cellular, iPad Air 2, iPhone 6Plus, iPhone 6, iPad Mini Retina Cellular, iPad Mini Retina, iPad Air Cellular, iPad Air, iPhone 5s, iPhone 5c, iPad Mini 4G, iPad Mini, iPad FourthGen 4G, iPad FourthGen, iPod TouchFifthGen, iPhone 5, iPad ThirdGen 4G, iPad ThirdGen, iPhone 4S, iPad 2 3G, iPad 2 Wifi
Show all
Description
No.1 focus keeper & goal/habit tracker designed for friends & family. Topped 85+ countries, free today!

# Our friend's app Forest (paid) topped ranks in 85+ countries. 
# Now, free edition that's more easy & fun.
# Trees for friends & family—build social forest.
# Plant REAL trees & change lives in Africa.

Just can't put down the phones? Flora is here to help. Whenever you want to stay away from smartphones, plant a seed together (or alone) using Flora. As you focus on what's more important than the phones, the seed will gradually grow into a healthy tree. But if anyone cannot resist using the phone, the tree will be killed. This way, Flora creates a shared goal that helps you and friends put down the phones in an effective and pleasant way.

Use when:
* studying together, no matter you're at work/school or in a classroom/library/dorm/home;
* paying attention to a class, discussion, meeting, or homework;
* enjoying time with friends, dinner with family, or any wonderful life event;
* developing healthy habits of focus, sleep etc.;
* getting freedom of meditation and be relaxed.

Features:
* A self-motivated and fun way getting you and friends free from phone overuse and procrastination;
* Stay focused on what's more important and be present;
* Achieve your goals, clear your to-do list, and get things done in time;
* Based on the pomodoro technique (a pomodoro timer, tomato timer, or focus keeper) and increases your self-control; 
* Turn your good will into healthy trees into a lush forest;
* Grow an even bigger forest (and flora) by planting trees with friends;
* Unlock new trees day by day and gradually build a good habit of focus (a habit tracker or habit keeper); 
* Share your trees or forest on Facebook, Instagram, Snapchat, Google Classroom, Class Dojo, or more to motivate people;
* Share who killed a tree (ouch); 
* See your friend's accomplishments and cheer with them.
 
What's New:
* Need more incentives to concentrate? Challenge yourself by using the Flora REAL service that plants real trees when you get distracted;
* The Grand Tour—sail with friends, unlock trees around the world day by day, and build a GOOD HABIT of focus.

To learn more, download Flora now!
Show more
What's New in Version 2.1.6
- A garden for your trees & effort
- Supports iPhone X
- Bug fixes & performance improvement
Screenshots for iPhone, iPad