Download Aaptiv: #1 Audio Fitness App for iPhone, iPad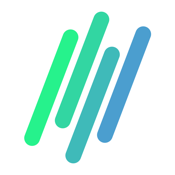 Category: Lifestyle
Updated: Feb 2, 2018
Version: 5.7.2
Size: 100.5 MB
Developer: AAPTIV INC.
Rated 4+
Compatibility: iPhone X, iPhone 8Plus, iPhone 8, iPad 74, iPad 73, iPad 72, iPad 71, iPad 612, iPad 611, iPhone 7Plus, iPhone 7, iPhone SE, iPad Pro97 Cellular, iPad Pro97, iPad Pro Cellular, iPad Pro, iPad Mini 4 Cellular, iPad Mini 4, iPhone 6sPlus, iPhone 6s, iPod TouchSixthGen, iPad Mini 3 Cellular, iPad Mini 3, iPad Air 2 Cellular, iPad Air 2, iPhone 6Plus, iPhone 6, iPad Mini Retina Cellular, iPad Mini Retina, iPad Air Cellular, iPad Air, iPhone 5s, iPhone 5c, iPad Mini 4G, iPad Mini, iPad FourthGen 4G, iPad FourthGen, iPod TouchFifthGen, iPhone 5, iPad ThirdGen 4G, iPad ThirdGen, iPhone 4S, iPad 2 3G, iPad 2 Wifi, iPhone 4
Show all
Description
Aaptiv lets you workout when you want, where you want, the way you want. Get unlimited access to audio-based fitness classes led by certified personal trainers. Find the perfect rhythm with a playlist of music you already know and love. 

Experience more than 2,500 workouts in a variety of categories including running, elliptical, race training, rowing, strength training, stretching, yoga and more. With 30 new classes added each week, there's a workout for every interest and fitness level.

• Access 2,500+ trainer-led, music-driven workouts anytime
• Refresh your routine with 30+ new classes added every week
• Workouts from 7 minutes to complete training programs
• Fitness classes for every level ranging from running, cycling and elliptical to stretching, yoga and strength training
• High intensity interval training (HIIT) to help you more effectively burn calories, build muscle, and lose weight
• Amazing playlists filled with the music you already love
• Full marathon, half marathon, 10K, and 5K training programs
• No wifi? No worries! Download classes to listen offline
Show more
What's New in Version 5.7.2
This release includes performance enhancements and bug fixes. 

If you're enjoying Aaptiv, please take a minute to rate us in the App Store!
Screenshots for iPhone, iPad